More Than 20 Years of IT Recruitment Success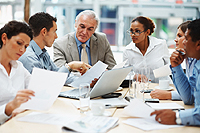 The team at Infonnel has been passionately and successfully handling recruitment for the last 20 years. With such extensive industry experience, we have been able to develop a consistently effective system for teaching tech recruiters to deliver results each and every time.
Our professional IT recruiting team possesses strong work ethics and convictions, working for the US staffing market, both from the US and India. Since the beginning, it's been a goal of ours to create a successful network of Infonnel who work from home in both of these countries and we achieved a phenomenal success in that. With that end achieved, we are now on a mission to equip every aspiring recruiter with the necessary tools to become successful in recruitment.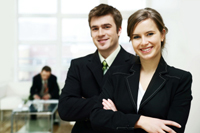 The IT recruiters we train are spread across the globe, and some have become heads of recruiting divisions or even started their own recruiting firms. If you want to join their ranks and find success in the IT recruitment field, Infonnel offers the opportunity to help you reach your potential.
Contact us today to receive our premium training for recruiters, or check out our Training page to learn more.